Click & Collect
1st March 2021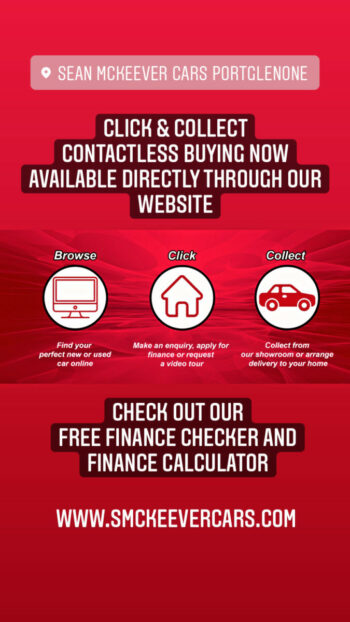 Buying a new car could not be easier with our hassle free click and collect service.
Simply pick the vehicle of your choice from our wide range of stock, work out a finance package that suits your budget with our finance calculators and apply online. All directly through our website
Unsure of your credit score, no problem. Try out our FREE credit score checker to see which finance option is best for you. Don't worry checking your credit score through our checker will not impact on your score. It's a win win and hassle free.
---
Share This Story